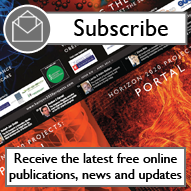 Real-time research

Mälardalen University's Professor Mikael Sjödin on how applied and basic research into embedded systems has resulted in international recognition....

Lomiko's strategy begins to take shape

Lomiko Metals (TSX-V: LMR, OTCQX: LMRMF) spent the autumn and winter of 2014-2015 advancing its graphite projects and moving forward with graphene technologies. It also stepped out into the growing electronics space. If ...