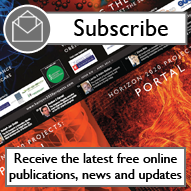 Real-time research

Mälardalen University's Professor Mikael Sjödin on how applied and basic research into embedded systems has resulted in international recognition....

Supporting staff

Our employees are our most valuable asset, and we need to invest in them. As organisations across the country struggle with the impacts of the recession and the government's austerity measures, there is one crucial thi...

Climate effects on Arctic marine ecosystems

The research project "Climate effects on planktonic food quality and trophic transfer in Arctic Marginal Ice Zones II" (CLEOPATRA II) studies the degree of match/mismatch of key biological processes at the base of ...