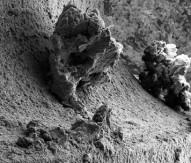 PROFILE: Research in permanence
The University of Zurich's Professor Dr Brigitte von Rechenberg discusses research in osseointegration of permanent medical devices....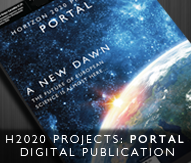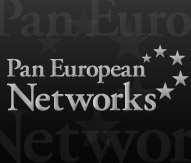 Horizon 2020 in Vilnius

Horizon 2020 was presented to participants of the ongoing Innovation Forum Innovation Drift, taking place in the Lithuanian capital Vilnius.

SMEs supported by Council

The European Council has approved a programme in support of the competitiveness of EU enterprises for the years 2014-2020.

Global innovation

Lithuanian President Dalia Grybauskaitė has opened the Vilnius Innovation Forum 2013, part of the official programme of the Lithuanian Presidency of the EU Council.

Vilnius Innovation Forum

The first Vilnius Innovation Forum, organised by the Ministry of Economy of the Republic of Lithuania and the Agency for Science, Innovation and Technology has been launched.

ITEA awards given

The ITEA 2013 awards of excellence have been announced at the annual ITEA and ARTEMIS Co-Summit.

Second EUROGIA2020 call

EUROGIA2020 has announced its latest call for the submission of transnational low carbon energy related R&D projects.

Horizon 2020 adopted

EU ministers have adopted two major 2014-2020 programmes – Horizon 2020 for research and innovation and Erasmus+ for education, training, youth and sport.

Vision 2030

The joint ARTEMIS-ITEA Vision 2030 paper has been unveiled, the first time that the European Commission and Eureka have presented such a joint vision.

Horizon 2020 robotics

The Commission's vision for robotics is to secure EU academic excellence and groundbreaking research results.

EC on Horizon 2020

The European Commission has welcomed the adoption of Horizon 2020 by EU member states.

EU-Africa partnership

The EU and Africa should work towards a long-term, jointly-funded research and innovation partnership to promote food and nutrition security as a first priority, senior officials agreed at talks in Brussels.

Science exhibits

Exhibits such as electric bicycle motors and space satellites await the visitors of the Vilnius Innovation Forum 'Innovation Drift'.

Council adopts MFF

The Council of the European Union has adopted the regulation laying down the EU's Multiannual Financial Framework (MFF) for 2014-2020.
View our archive