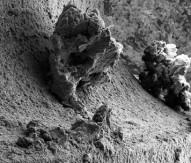 PROFILE: Research in permanence
The University of Zurich's Professor Dr Brigitte von Rechenberg discusses research in osseointegration of permanent medical devices....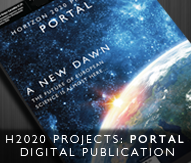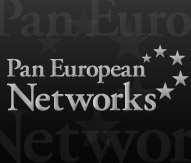 €800m to support MCSAs

The European Commission has published the first tranche of funding for research grants totalling €800m in 2014 under the new Marie Skłodowska-Curie Actions.

H2020 benefits transport

Details have been announced of transport research grants under Horizon 2020. The sector will receive an investment of €6.3bn under Horizon 2020.

ERC research investment

A total budget of €1.7bn has been announced by the European Commission to support projects selected by the ERC in 2014 under Horizon 2020.

EU-Israel strengthen co-operation

Siim Kallas, European Commission Vice-President with responsibility for Transport, has begun the second day of a two-day visit to Israel.

Neurotransmitter recycling

University of Utah and German biologists have discovered how nerve cells recycle tiny bubbles or "vesicles" that send chemical nerve signals from one cell to the next.

Africa benefits from EU funding

Sussex University Professor has been awarded an ERC Advanced Grant of €2.2m to lead a survey of contemporary urban life in Africa as revealed in attitudes to and perceptions of 'dirt'.

Semimetal polymers

Researchers have discovered that polymers can behave like insulators, semiconductors, and metals – as well as semimetals.

European innovation policy

The participants of the first Vilnius Innovation Forum 2013 have agreed upon the declaration concluding ten main principles for shaping European innovation policy.

Diabetes more complicated

A review of diabetes has suggested that it is a more heterogeneous and complicated disease than the current system of classification implies.

EURATOM infoday

EURATOM in Horizon 2020: infoday on 2020 calls will be held on 18 December 2013 and will focus on research in nuclear energy.

ERC calls revealed

The publication dates, deadlines, and budgets for the 2014 ERC draft work programmes have been finalised.

Joint conference held

LERU and the Association of East Asia Research Universities (AEARU) have held their first joint meeting in Taiwan.

Eco-innovations

The Vilnius Innovation Forum 'Innovation Drift' focused on eco-innovation, where discussions and presentations were given by representatives of the Commission, international businesses and NGOs.

Horizon 2020 in Vilnius

Horizon 2020 was presented to participants of the ongoing Innovation Forum Innovation Drift, taking place in the Lithuanian capital Vilnius.

SMEs supported by Council

The European Council has approved a programme in support of the competitiveness of EU enterprises for the years 2014-2020.

Global innovation

Lithuanian President Dalia Grybauskaitė has opened the Vilnius Innovation Forum 2013, part of the official programme of the Lithuanian Presidency of the EU Council.

Vilnius Innovation Forum

The first Vilnius Innovation Forum, organised by the Ministry of Economy of the Republic of Lithuania and the Agency for Science, Innovation and Technology has been launched.

ITEA awards given

The ITEA 2013 awards of excellence have been announced at the annual ITEA and ARTEMIS Co-Summit.
View our archive