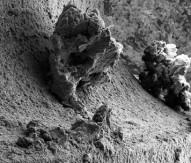 PROFILE: Research in permanence
The University of Zurich's Professor Dr Brigitte von Rechenberg discusses research in osseointegration of permanent medical devices....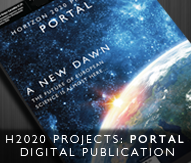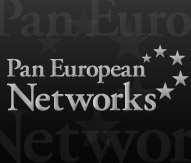 New Dutch Climate-KIC Accelerator

The Climate-KIC Accelerator is now open for new ideas and applicants in the Netherlands. Accepted entrepreneurs will begin stage 1 – Fundamentals.

EU funds new laser research

The EU has contributed €3.1m to a project concerned with developing ultra short pulse disk lasers for industrial materials processing applications.

Invitation for new smart city partners

The European Commission has announced it is looking for new partners from cities and industry in the European Innovation Partnership on Smart Cities and Communities (EIP-SCC).

EU hunt for tech start-ups

The European Commission is looking for Europe's best start-ups in this year's 'Tech All Stars' competition.

Nobel winners at Euroscience

It's been announced that Venkatraman Ramakrishnan, who won the Nobel Prize in Chemistry in 2009, will attend the Euroscience Open Forum 2014 in Copenhagen, Denmark.

MEPs agree IMI2

The European Parliament has approved the second Innovative Medicines Initiative (IMI2), a research programme run jointly by the European Commission and the pharmaceutical industry.

Latest infringements package published

In its monthly package of infringement decisions, the European Commission is pursuing legal action against EU member states for failing to comply properly with their obligations under EU law.

Society brokerage event announced

A Horizon 2020 information day will be held on 14 May in Brussels. The day and brokerage event will allow participants to find project partners for the 'Science with and for Society' calls in the framework programme.

Ireland "has plan for H2020"

The Irish Minister for Small Business, John Perry, has set out key ways that Ireland can maximise its participation in Horizon 2020.

EP agrees Eurostars 2

In the last plenary sitting of the European Parliament before the European elections, the next phase of Eurostars under Horizon 2020 has received full endorsement from MEPs.

EP adopts Innovation Package

Máire Geoghegan-Quinn has welcomed the adoption of the EU's Innovation Investment Package by the European Parliament.

Young transport researchers awarded

Students from Belgium, Germany and Italy have been awarded the top prizes in a Europe-wide contest to find great transport projects among young researchers.
View our archive