PROFILE: TOMorrow people
The University of Bern's Tissue and Organ Mechanobiology Group is developing research that could transform the lives of millions...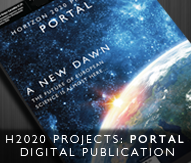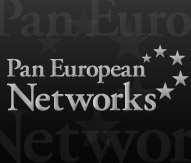 FIWARE Accelerator programme launched

The European Commission has launched the FIWARE Accelerator programme, with €80m being made available for SMEs, start-ups and web-entrepreneurs using FIWARE technologies.

Researchers' night held across Europe

European Researchers' Night, a "mega event which takes place every year simultaneously in several hundred cities all over Europe and beyond", is set to be held on Friday 26 September 2014.

Intellectual property guide published

A set of rules concerning the exploitation and dissemination of Horizon 2020 project results, including their protection through intellectual property, has been published.

ERA depends on national reforms

The latest European Research Area (ERA) progress report has shown that the partnership between member states, research stakeholders and the Commission has made good progress.

New way to push electrons discovered

Physicists have discovered unexpected behaviour of electrons under very specialised conditions which could lead to new types of transistors and electronic circuits that could prove highly energy efficient.

Hunt urges Serbian ERC applications

Nobel Prize winner Dr Tim Hunt has called for more Serbian researchers to access the money provided by the European Research Council under Horizon 2020.

Barroso visits EIT

The European Commission President, José Manuel Barroso, has visited the European Institute of Innovation & Technology headquarters in Budapest.

EU money develops smart taxi app

A new EU-funded tool has helped develop an app to reduce the wait time for taxis. The Smartaxi app can be used by drivers to collect and pool information on the 'hot spots' for pick-ups.

EU project: natural synthetic substitutes

A project part-funded by FP7 is foraging through the plant world for natural substitutes to synthetic ingredients currently used in cosmetics and agrochemical products, such as insecticides, herbicides and fungicides.

Competitiveness action called for

EU manufacturing possesses a number of competitive strengths that should be leveraged to promote economic growth despite the current difficult economic environment, says report.

EUA applauds education focus

The European Universities Alliance (EUA) has voiced its satisfaction with the new European Commission announced by President-elect Jean-Claude Juncker.
View our archive