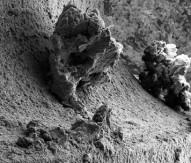 PROFILE: Research in permanence
The University of Zurich's Professor Dr Brigitte von Rechenberg discusses research in osseointegration of permanent medical devices....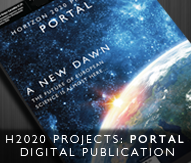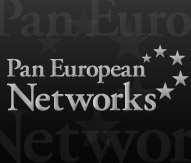 H2020 creates 600 Irish jobs

The Irish Minister for Education and Skills, Ruairí Quinn, has officially opened 'NetLabs', a new €5m research building in Waterford.

EIT holds special Convention events

The European Institute of Innovation and Technology has announced details of its fringe sessions at the 2014 Innovation Convention in Brussels.

Kroes encourages women into tech

The European Commission has launched a campaign to find and celebrate role models to encourage young women and girls to study and pursue careers in ICT.

Convention to host innovation showcases

The Innovation Convention 2014 will host a selection of 'Innovation Showcases' featuring interactive demonstrations of new ideas, products, and services from a wide range of fields.

2020 Communication published

The European Commission has published a Communication showing how the EU and individual member states are advancing towards the 2020 targets.

UK Stone Age project recognised

A study of one of the Europe's most important Early Mesolithic sites – Star Carr, England – has won Research Project of the Year in the national Current Archaeology Awards 2014.

LERU launches Swiss H2020 petition

LERU has shown its support for Swiss researchers and students wanting to participate in Horizon 2020 and Erasmus+ by launching a petition appealing for an open European higher education area.

Europe becoming more innovative

Europe is closing the innovation gap with the United States and Japan but differences in performance between EU member states are still high and diminishing slowly, according to the latest Innovation Union Scoreboard.

Codeine addiction research announced

The Waterford Institute of Technology (WIT) in Ireland is leading a €2m research project, known as 'CODEMISUSED', delving into codeine use, misuse and dependence in Ireland, the UK and South Africa.

Israel 'vital candidates' for H2020

The deputy head of unit for the southern neighbourhood in the European Commission's DG Research and Innovation has said that Israeli research institutions are vital candidates for Horizon 2020.

H2020 info day to be held in Paris

The French Ministry of Higher Education and Research (MoR) has organised an afternoon dedicated to international co-operation in Horizon 2020 in Paris.

Greece prepares digital innovation day

A one-day event has been organised for 29 April in Thessaloniki, Greece, to help attendees find out about the support available from the EU to help boost digital innovation.

Maternal mortality affects life expectancy

Eliminating maternal mortality, defined as deaths related to pregnancy, would result in a gain of over a half year in life expectancy worldwide, according to a new study.

TSB funds innovation in care

Radical ideas with the potential to revolutionise the approach to long term care are being funded by the UK's innovation agency the Technology Strategy Board.
View our archive